Use Autentico Versante Matte to Paint Your Exterior Door in 2 Easy Steps
As the weather gets warmer, I see lots of people working on the outside of their home.  
One of the fastest and easiest projects to add a fresh pop of color is to paint a door. It doesn't take a lot of time or effort and it comes with a big payoff, you get a lot of bang for your buck!
All of the doors in this post were painted in Autentico Versante Matte Paint, it's a chalk paint with a built in sealer so no wax or top coat of any kind is needed. It's formulated to be a high performance paint that works as well on the outside of your house as the inside.
My husband and I painted a very neglected door on the side of our garage.
As you can see from the before photo, the only paint is had on it was the coating applied at the factory.
Step one, give it a good washing and let it thoroughly dry. We used Autentico's Omniclean.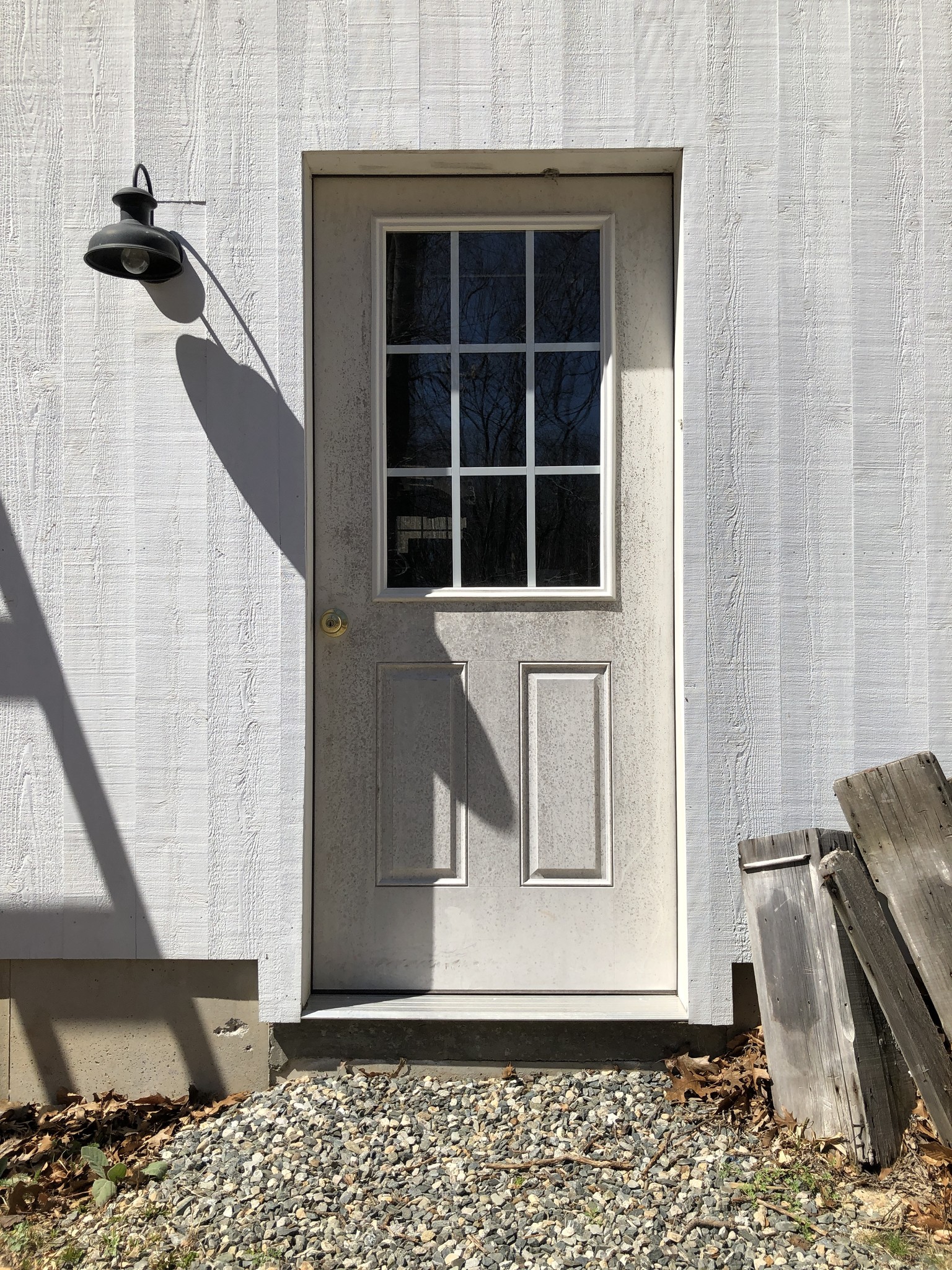 wash me!
Step 2, paint. My husband taped off the window and lower weather strip and brushed on 2 coats of

 

Versante in Nocturnal.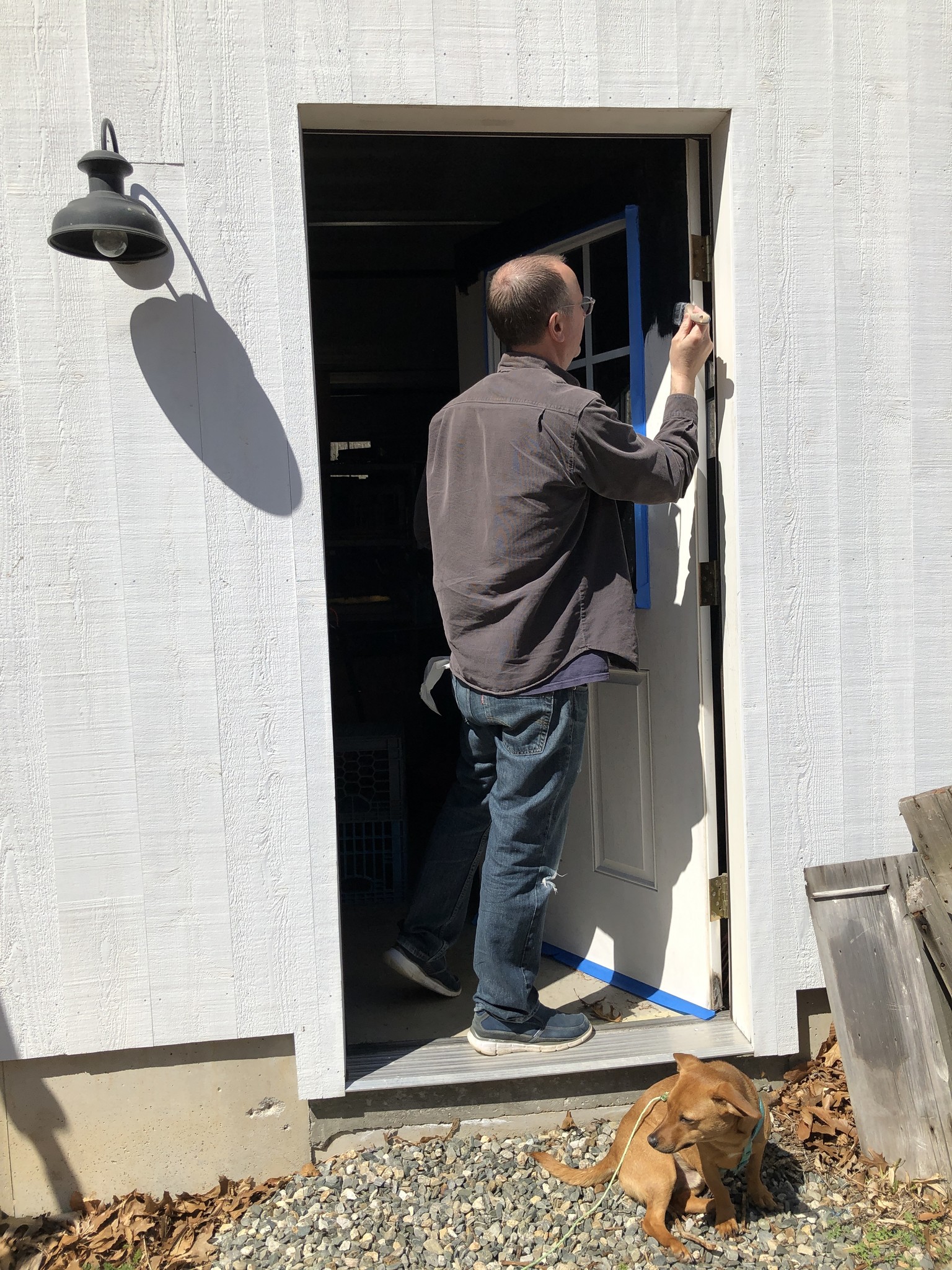 Henry keeps guard as Rick paints
So much better!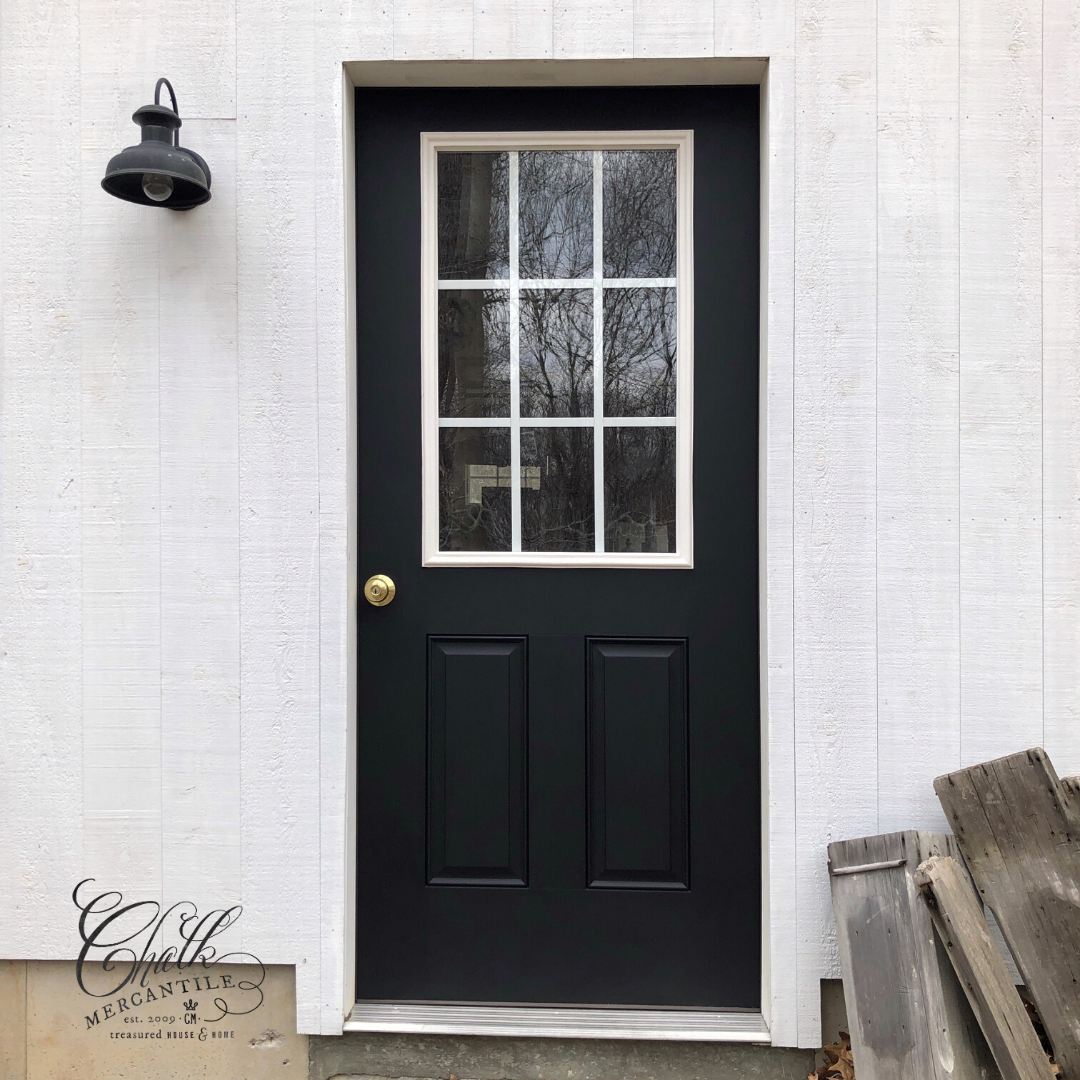 LIBERTYVILLE, IL AUTENTICO STOCKIST GINA OF VINTAGE CHARM HOMESTEAD CREATED A BEAUTIFUL AND TOTALLY ORIGINAL DESIGN FOR HER DOOR.
Gina used Versante Matte in Gustavian Blue and then added these exquisite Iron Orchid Moulds. The hardware was given a nice rustic bronze finish using Autentico Baroque Bronze with a touch of Autentico Dark Rust Powder. It's a door to a faerie tale!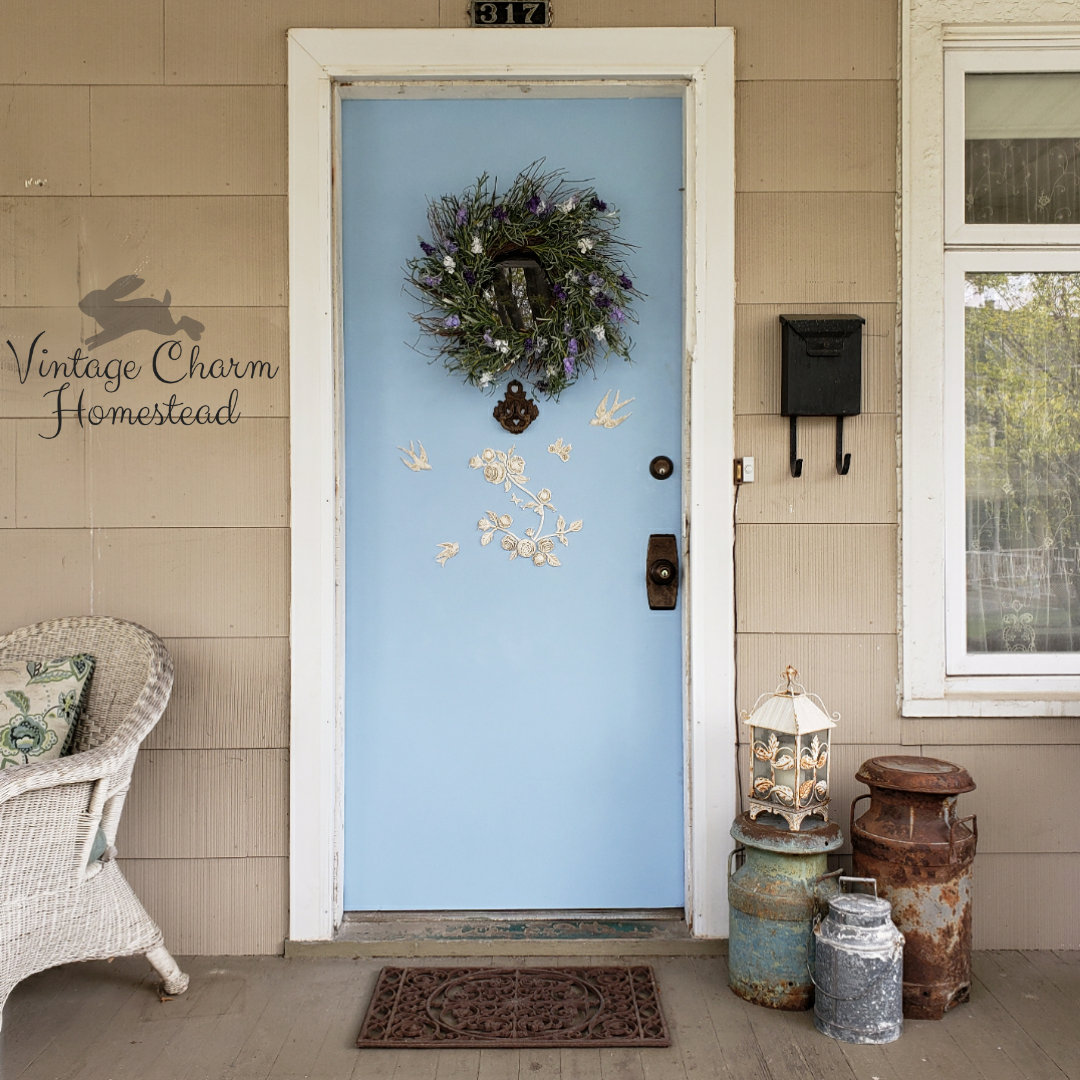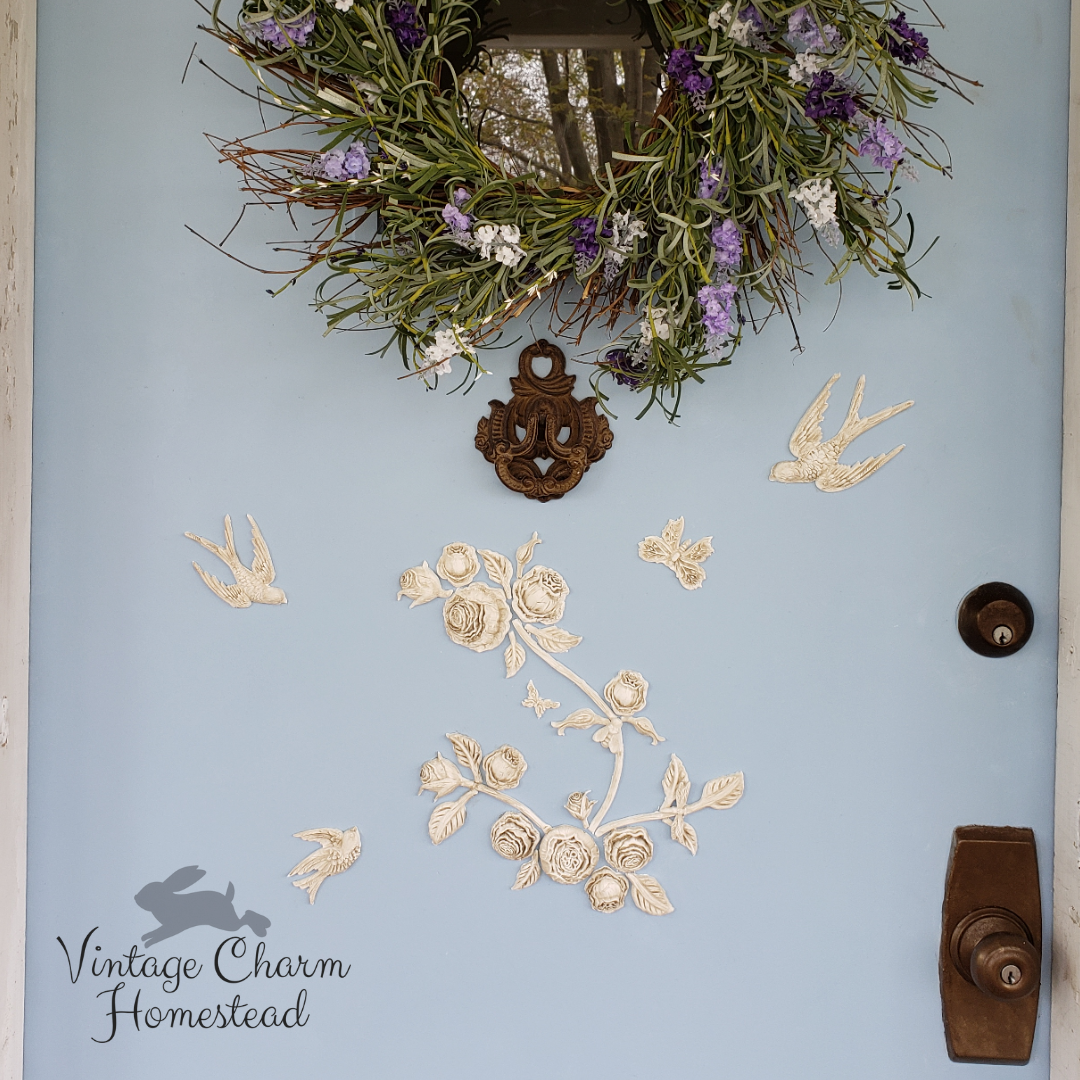 HERE'S A COMPLETELY DIFFERENT LOOK FROM SPRINGFIELD, MO AUTENTICO STOCKIST BECCA OF MILLENNIAL MODERNIST.
Becca used Versante Matte in Sailors Blue. This is a classic, tailored look, navy with the warm field stone and brass hardware.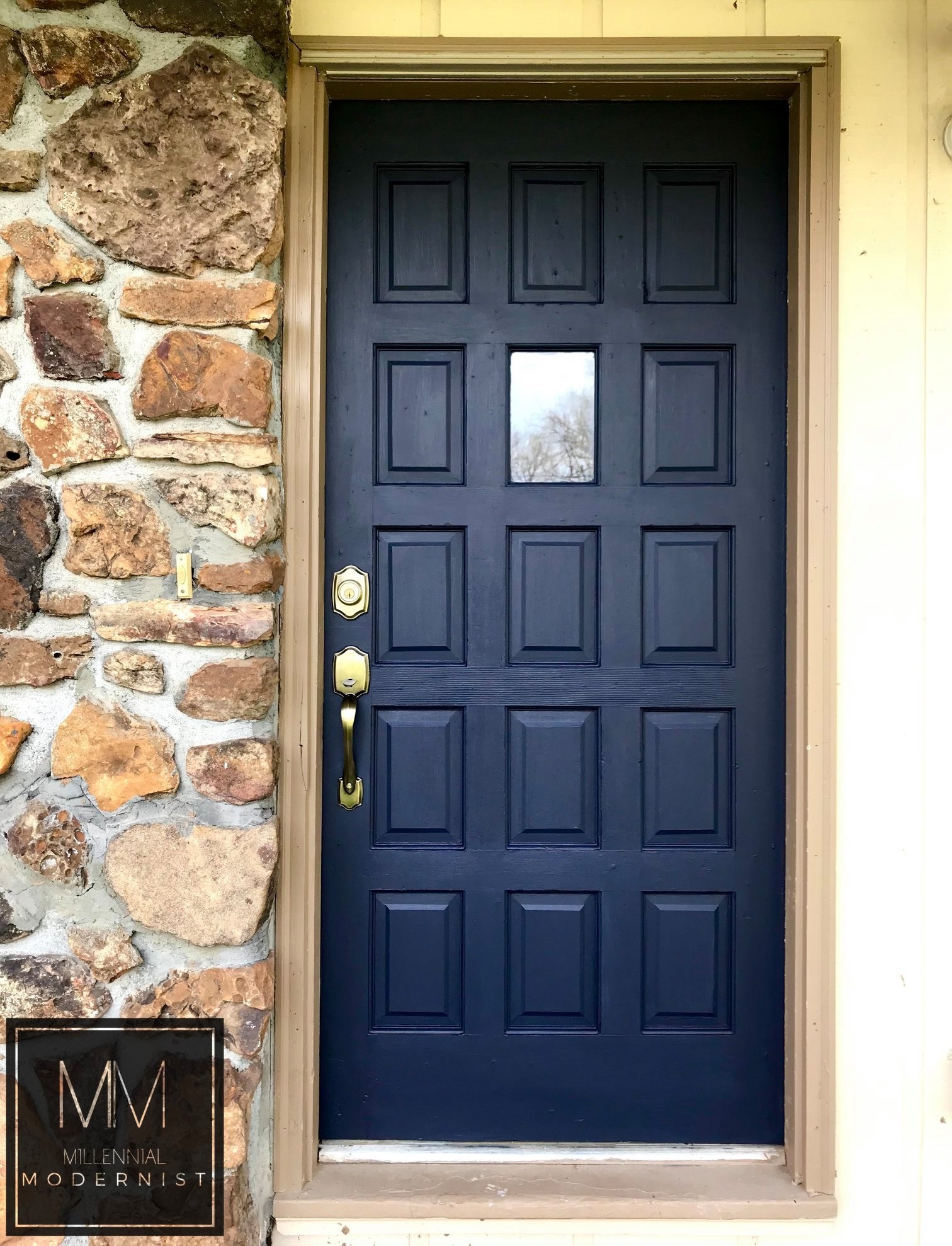 AUTENTICO STOCKIST ELIZABETH OF MARY ELIZABETH ORIGINALS PAINTED ALL (OR MOST) OF HER EXTERIOR DOORS!
Her front door is looking sharp in Autentico Versante Matte, Thunder Sky. The cool, deep grey looks beautiful with the warm tan siding and crisp white trim.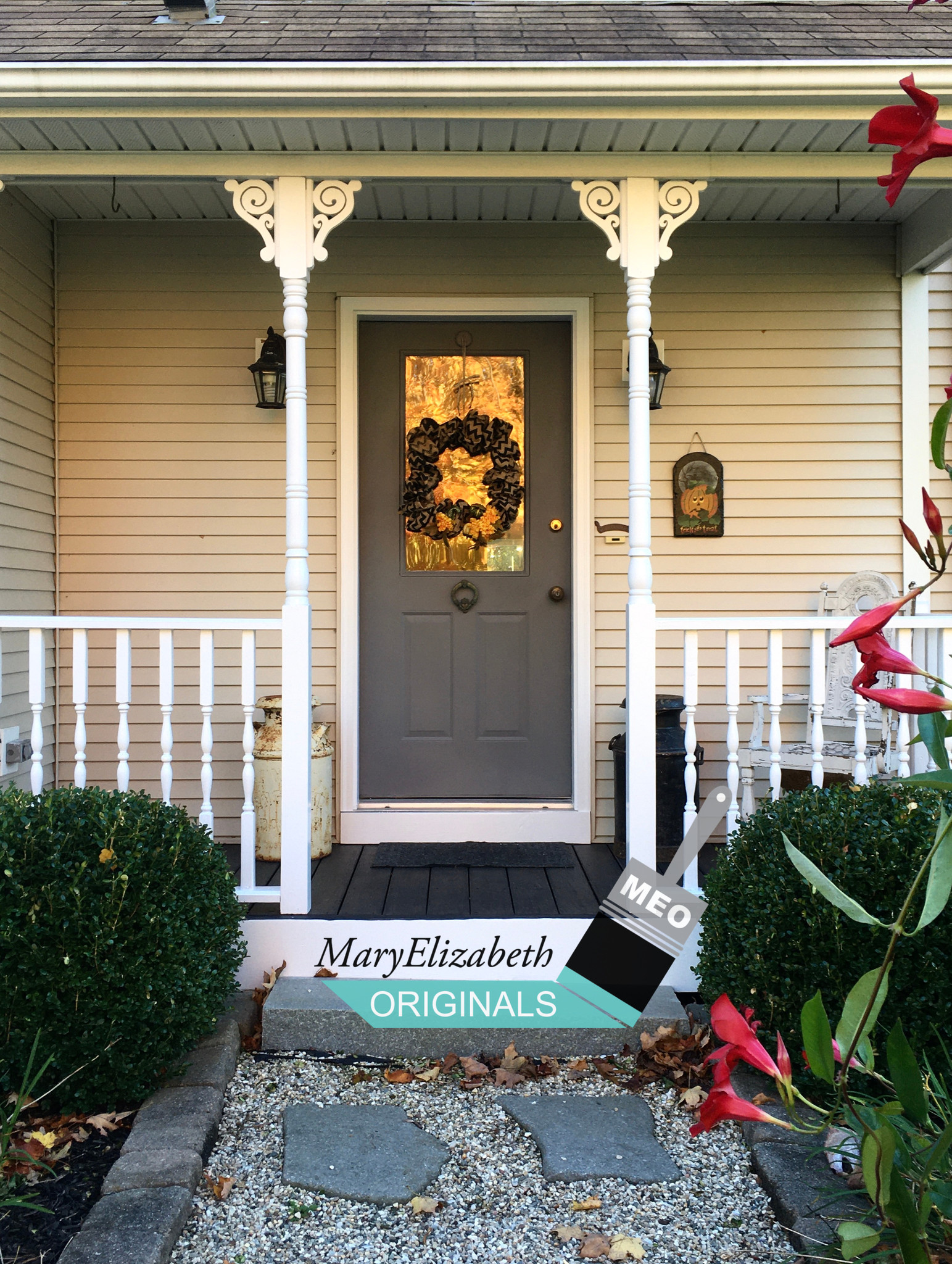 Elizabeth's husband Martin LOVES Nordic Blue so they painted their BBQ area doors with this bright, clear blue.  Beautiful!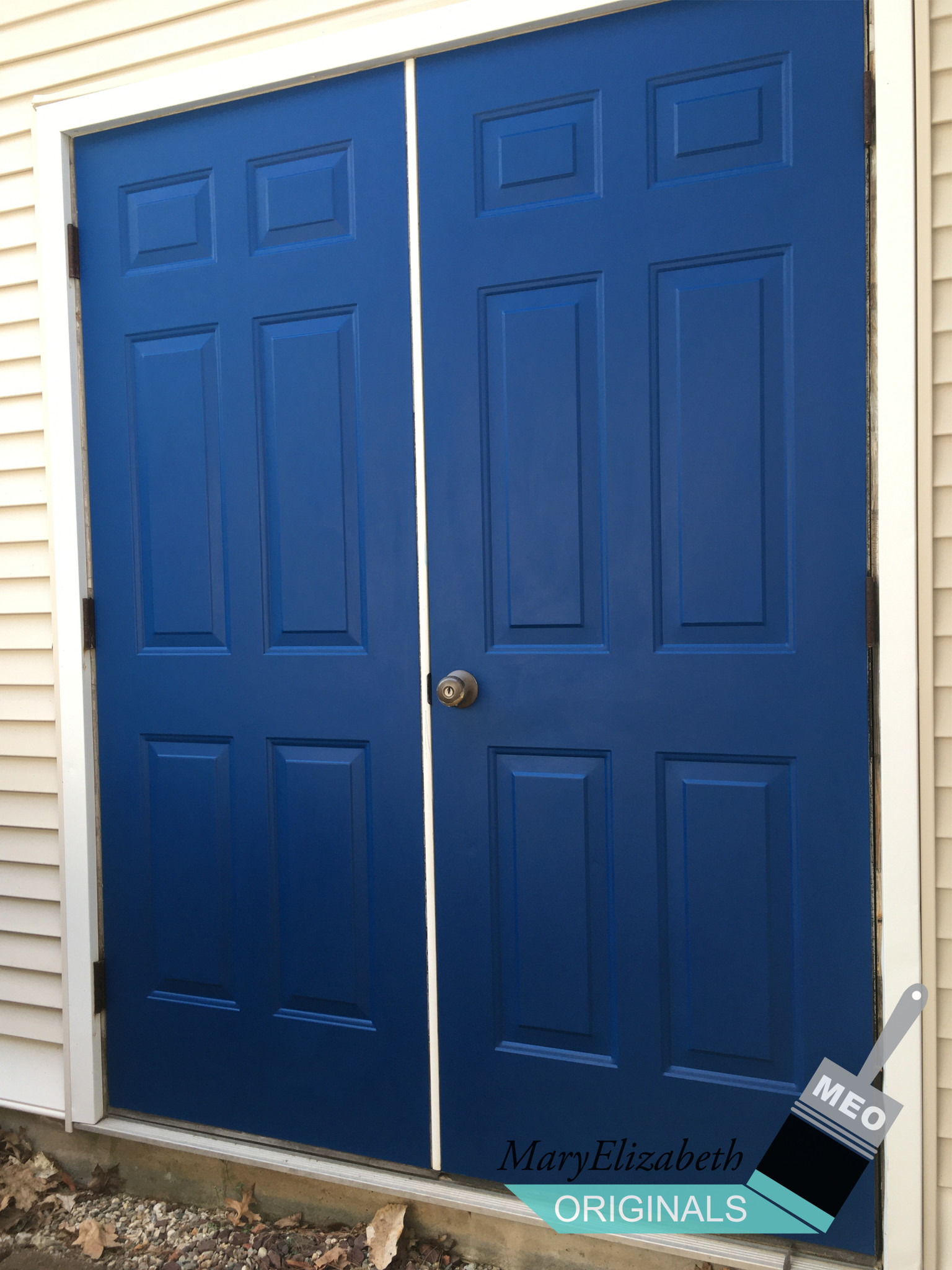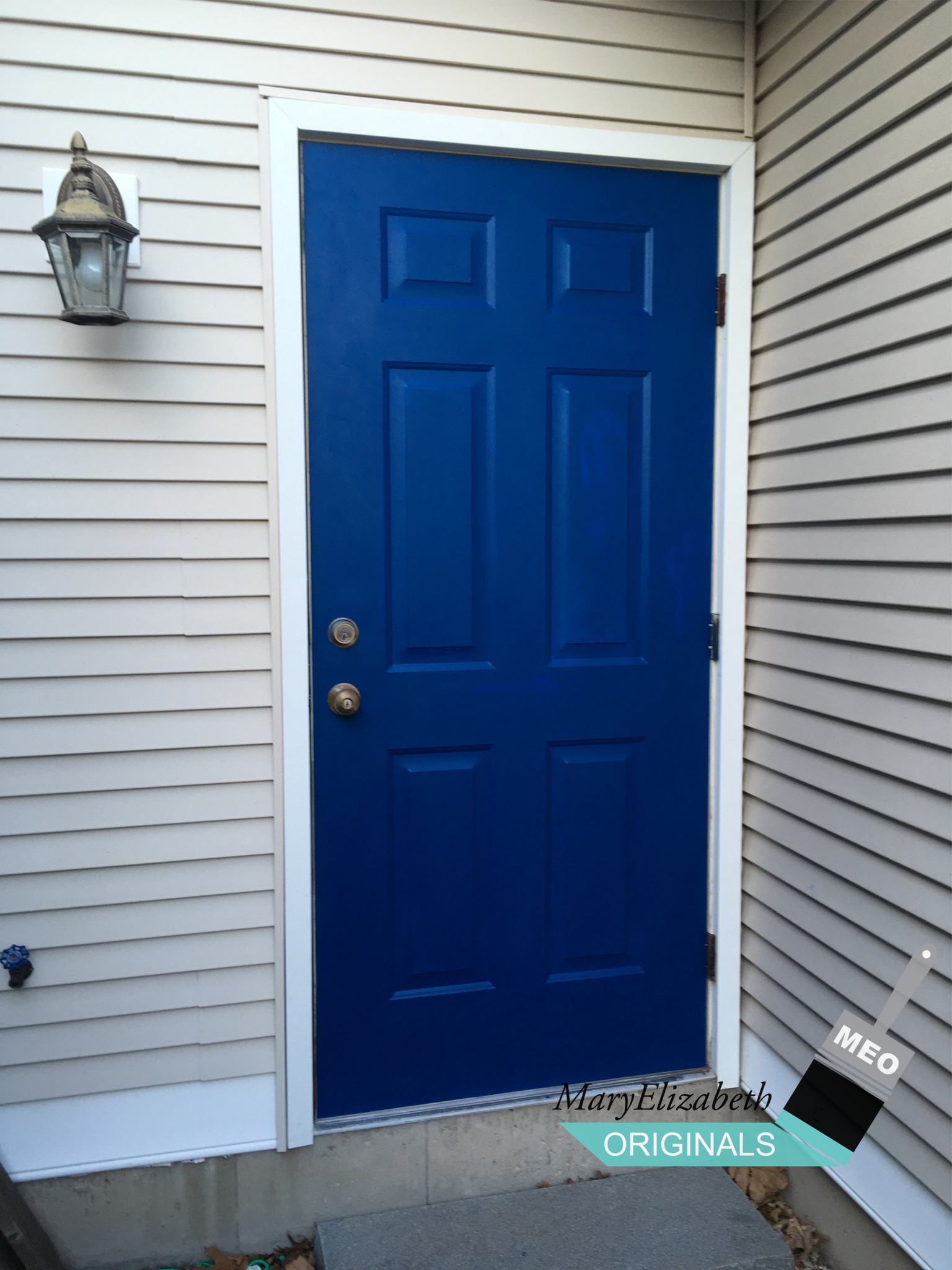 This is such a quick and easy exterior pick me up for your home. Maybe there's a color you love but are afraid to use in big doses, a door will be perfect.
If you're curious about Versante Paint here's a post to check out.  Two other projects I've painted in Versante Matte are my master bath vanity and a flight of stairs in Versante.
Grab my Autentico Vintage Paint guide if you haven't already!
Happy painting!