Meet Fallon Yates of Market House Restorations
Fallon Yates is the owner, artist, and author behind Market House Restorations. I was thrilled to interview her about her journey as a painter.
When did you discover you were a creative, or have you always known?
I feel like my brain never stops!  I have always been creative and one to think "outside of the box" but not necessarily in the form of painting. I have always loved working with my hands and doing DIY projects, too. When I left the corporate world and to stay home with our first born child, that's when my creativity really evolved.

Do you call yourself a decorative painter?
I would say I'm more of a furniture painting artist. That may not seem any different than a decorative painter, but instead of focusing on fancy techniques, I prefer to restore an old, worn down piece and paint it a classic color. I want it to have a new chance at life that doesn't go out of style.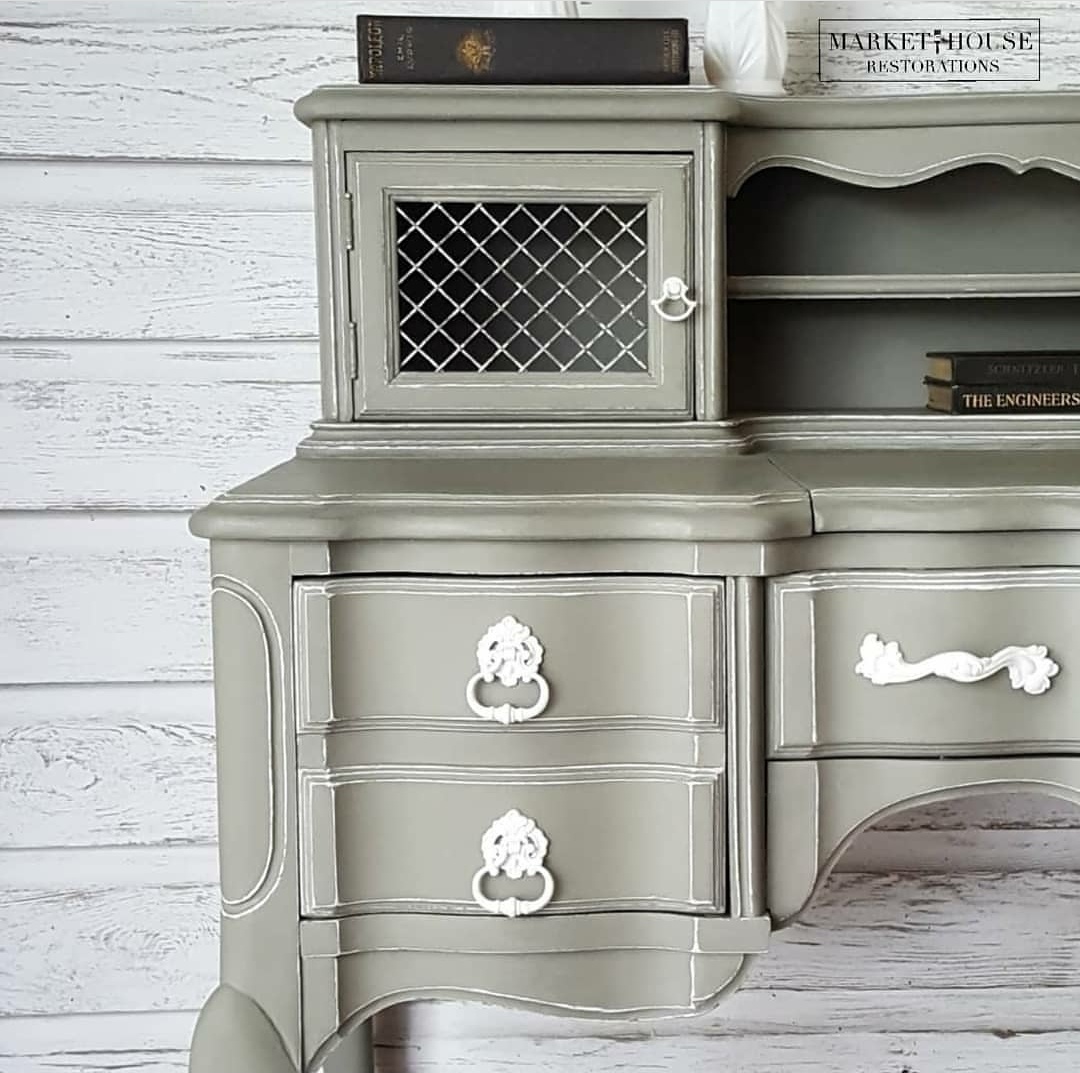 Has being a painter always been your career goal?

No. When I left my job to stay home with our first-born child, money quickly became a burden.  Our family went from two incomes to one.  Not only was that difficult, but at the time I was making more money than my husband and I also carried the insurance and all of the benefits.  When I left my corporate job, all of that was gone.  Times were tough so I had to teach myself how to "penny-pinch" to keep my family alive and functioning over the years.  I wanted a beautiful home but could not afford it, so I taught myself how to create, paint and design our home to make those wants and needs possible.  Little did I know, I was actually teaching and preparing myself for my future career.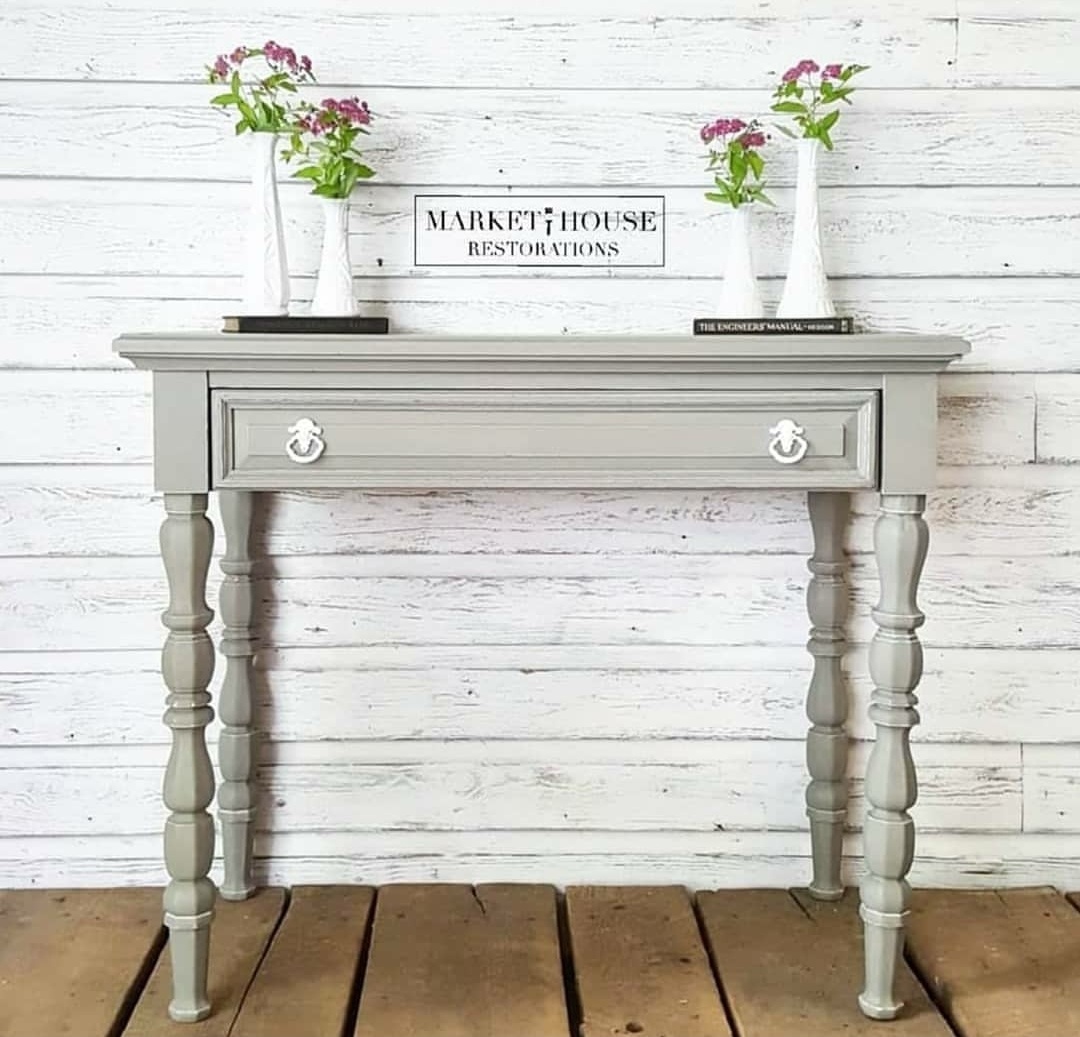 Where do you draw your inspiration from? Can you share your design favorites, the ones who've inspired you?
I have always loved and been inspired by, Studio McGee, Restoration Hardware, Pottery Barn and Magnolia.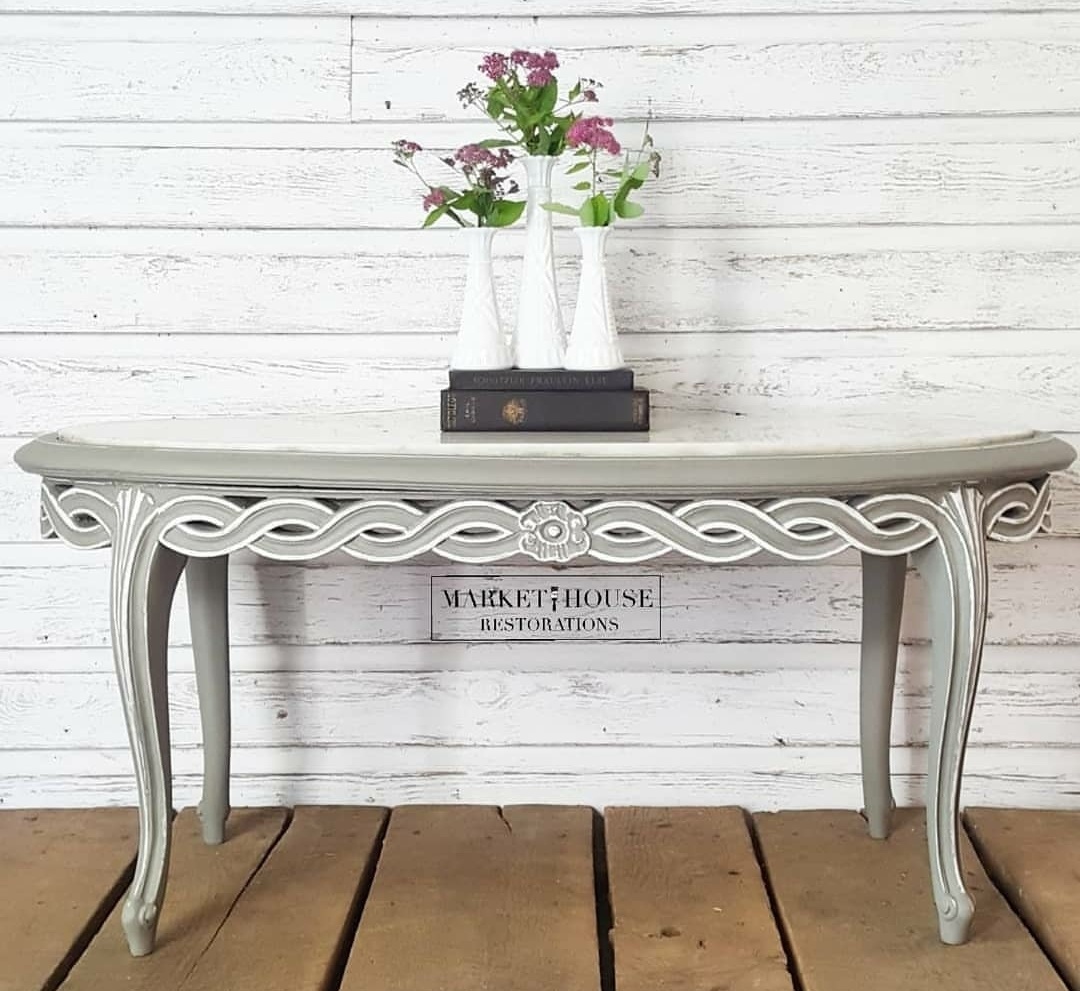 Is there any one project that you're particularly proud of and why?
 I have a lot of pieces that I am proud of finishing, because trust me, half way through the restoration process I wanted to throw them in a trash pile. I'm sure a lot of people can relate!
As far as my furniture painting business goes, I am proud that I have written an eBook on How to Stage Your Painted Furniture, an eBook on How to Thrift for Furniture and Decor, published a very in-depth kitchen tutorial and also came out with a design guide with over 500 different ways to stage and style your furniture. To go along with that, when I first made a presence in the online world, very few people were sharing the process of how to paint and restore furniture for free.  It seemed very secluded and hush-hush. So, I started #TuesdayTipsWithFallon where I share tips and tricks each week.  I made it a goal to start sharing my knowledge and bless others who may be interested in picking up a paint brush at no cost to them I did not want the process to be intimating for them, I wanted it to be an outlet and a source of joy if they were interested in it.  Since then, I have even started noticing more artists in the furniture painting community start to open up and share their own tips and tricks, which is so encouraging to see! 


How would you describe your signature style? How has it changed over the years?
When I first started painting furniture about 10 years ago, I would say my style was more shabby or primitive/country.  However, after working on furniture throughout the years, I quickly realized that if I am going to pour so much time, effort and money into these pieces, then I don't want to go back and redo them down the road. Unless, of course, I am doing a custom piece for a client who wants something more trendy.  With that being said, if I am trying to sell a piece or redo a piece for our own home, I always aim to keep my furniture neutral and timeless.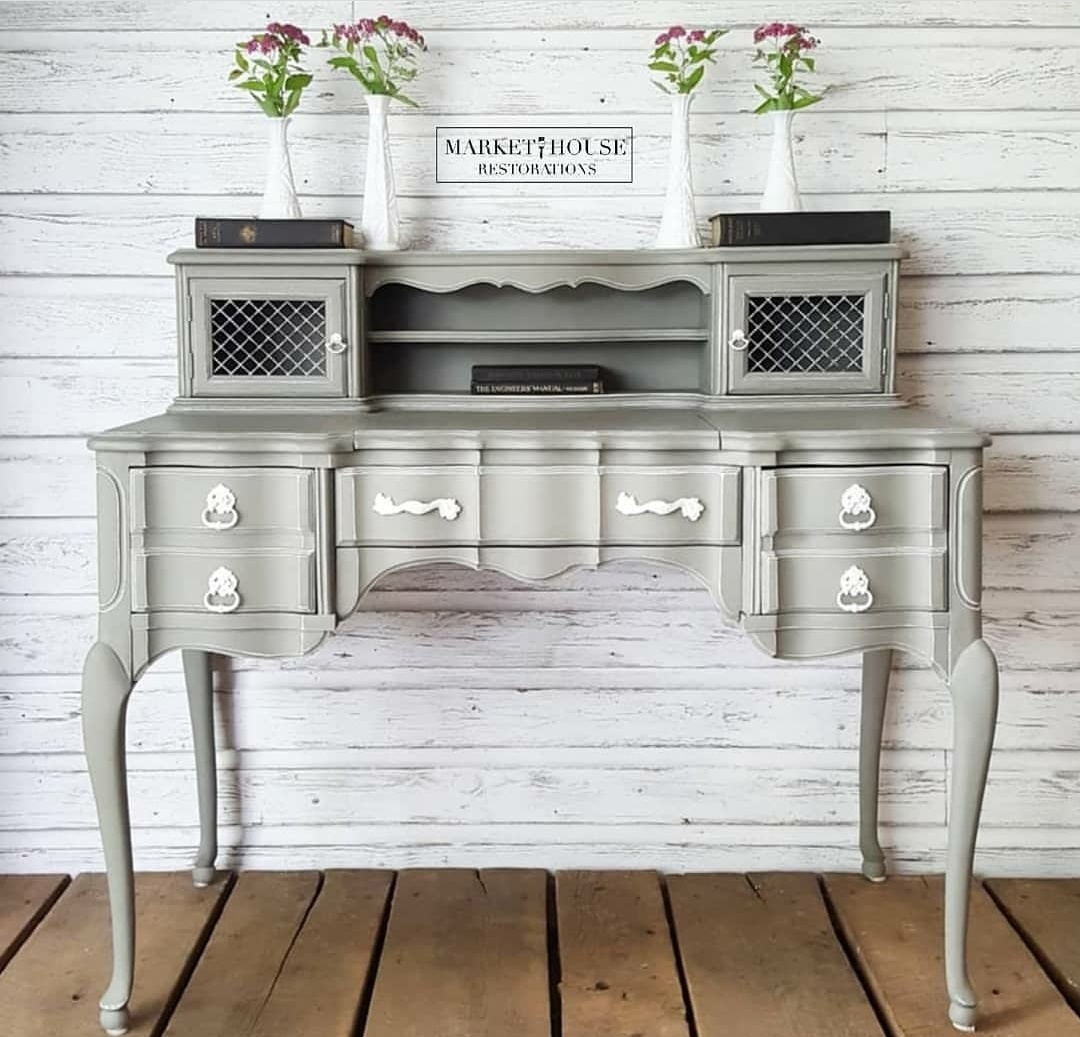 What's next for Market House Restorations?
I'm not sure what the future holds, but I hope to always paint, educate and bless others through the art of restoring and painting furniture.
Thank you Fallon!
To follow Fallon click on the following:
I discovered Fallon a couple of years ago and was immediately taken with her beautiful work and open and generous personalty. She has become a tremendous inspiration for me and I'm so grateful for her time and support, and for allowing me to share a little about her with you. If you haven't yet discovered Fallon, I hope you enjoy this introduction and I hope she becomes an inspiration for you as well!
                                                                 Happy painting,